Neelima Vallangi
Neelima Vallangi is all about the offbeat. One of the most amazing travel bloggers in space, Neelima's blog reads like an exciting thriller. She has been the lone occupant in a seemingly haunted hotel, trekked for 5 days in the Thar Desert, visited a village where footwear is a foreign concept, found a snakeskin in her tent, and more! An award-winning photographer, she has been published in the National Geographic Traveller India, The Hindu, and the Alternative among others. Without further ado, here's Neelima with her inspiring tales!
What advice does she give to people who say that they want to travel but do not have the time or money to do it?
​They either find an excuse or a way to do it. If you are giving reasons why you can't travel, you​ ​probably don't want to travel. At the immense risk of sounding cliched, I'm going to say "where there's a will there's a way!​'
What kind of travel does Neelima like?
Neelima is a sucker for adventure, trekking, and anything that involves traveling to the magnificent Himalayas.
What are Neelima's top travel experiences?
She has stalked a snow leopard in Ladakh, snorkeled in one of the world's most pristine coral reefs, hiked for a whole month in Turkey, explored the vast steppes of Mongolia by a truck for weeks, spent a lot of time in the snowfields and slopes of Himalayas.
Here are 7 national parks in India you can visit this summer for unforgettable wild encounters according to Neelima Vallangi
1. Kabini riverside within Nagarhole National Park
Karnataka's best-kept secret, Kabini is without a doubt one of the most unique wildlife congregation spots in the country. During the dry summers, the lack of water draws all the animals of Nagarhole National Park onto the banks of River Kabini. On these grasslands, seeing a herd of elephants stroll by, while a tiger saunters and hundreds of deer graze on the grass is not an uncommon scenario. Floating on the serene Kabini river and watching this wildlife spectacle unravel upon the riverbank is not a sight you'd easily forget.
2. Wildlife of Changthang Plateau
The joy of observing wildlife inside protected areas on a jeep safari is unparalleled but the thrill of encountering wildlife in open areas outside of national parks is something else. Ladakh's vastness is home not only to stunning landscapes but amazing wildlife too. In the marshlands of Changthang, rare birds such as Black-necked Cranes, Bar-headed Geese, Black-necked grebe, and others can be spotted. Apart from the rare birds, the graceful and athletic Kiangs, cute marmots, and mouse hares, as well as Himalayan blue sheep, can be spotted around. With the roads open by mid-May, head into the plains of Ladakh before the crowd descends and observe the fascinating high-altitude fauna this summer.
3. Kali Tiger Reserve
Bagheera has captured our hearts for decades, but a chance of sighting the elusive black panther is as hard as it can get. However, at Karnataka's Anshi-Dandeli Tiger Reserve, recently renamed Kali Tiger Reserve, black panthers have been thriving for decades. According to recent news, both black panther and tiger sightings in Kali Tiger Reserve have been off the charts. Now is probably the best time to head to the lush jungles of Dandeli and try your luck in one of the least visited Tiger reserves in the country.
5. Kanha National Park
Inspiration for Mowgli's playground in the Jungle Book, Kanha National Park has a unique ecosystem that's easy to fall in love with. With its vast grasslands where villages used to once exist and its relatively flat landscape, wildlife viewing for once isn't a game of peekaboo. In Kanha, expect to see the Barasingha (swamp deer) on the other side of a swamp or deer prancing around in the golden grasslands at sunrise without any obstruction to your view. However, the biggest draw of Kanha is tigers –majestic striped cats that call Kanha home.
6. Tadoba Andhari Tiger Reserve
Rajasthan's Ranthambore and Uttar Pradesh's Corbett might be the preferred national parks for tiger sightings, but Maharashtra's Tadoba Andhari Tiger Reserve has been quietly gaining fame as a top-class tiger reserve over the last few years. Without having to jostle for space with numerous other safari jeeps, you can get close to a variety of mammals including tigers, leopards, sloth bears, and more in Tadoba. Another advantage is that Tadoba remains open throughout the year, unlike many other parks in India.
7. Buxa Tiger Reserve
If you want to avoid the crowd entirely and explore a new landscape, you might consider exploring the Dooars of West Bengal. The floodplains and foothills of the eastern Himalayas in northeast India, Dooars within Buxa support a range of diverse and unique fauna such as tigers, leopards, clouded leopards, leopard cats, fishing cats, Malayan Giant Squirrels, and a lot more. While sightings don't come easy in Buxa, those willing to put in the time and effort will surely be rewarded with rare sightings.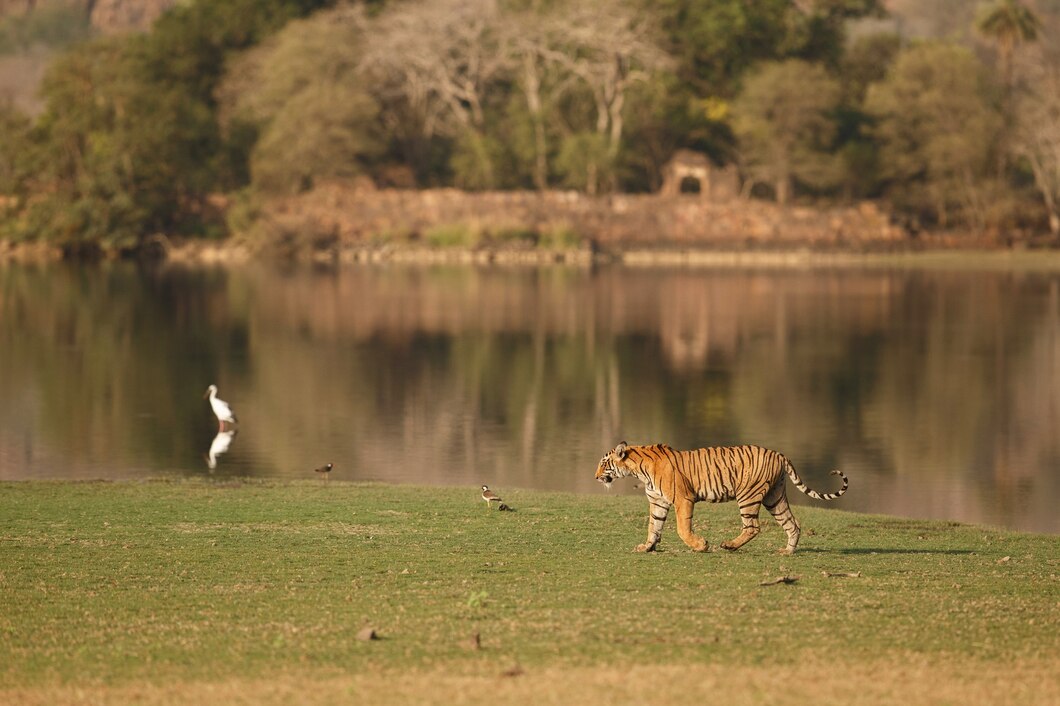 CORRESPONDENT: NANDINI MAZUMDAR